Make your stage sound perfect with MicroWedge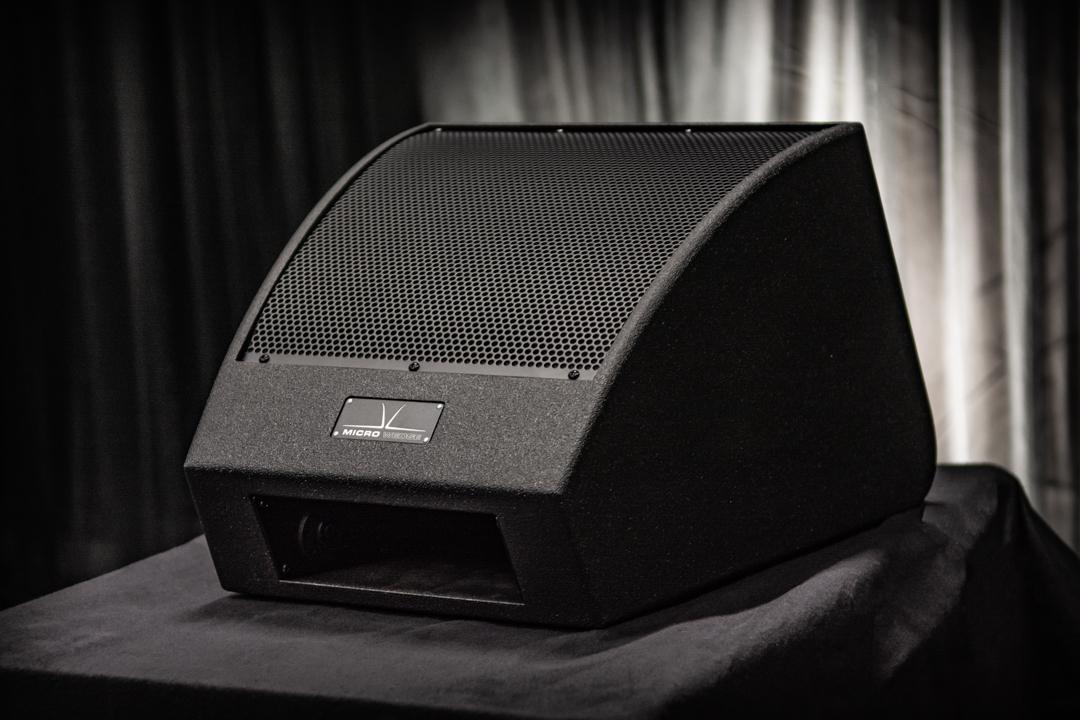 Have you ever faced the situation where you set up a monitor system and get the vocals loud and clear - but when the instruments come in, the vocals get buried and illegible? Then the band stops, and vocals again sound clear and loud. It's not the amps' clipping, but every time the band plays, the vocals seem go away.
Is this frustrating situation just a game of your imagination, or is there an actual technical reason behind it? There's a pretty simple explanation, and also an easy way to demonstrate the effect and clearly hear what's happening. Simply put, loudspeakers are most efficient when the voice coil is centered in the magnetic gap. The speaker "moves" a lot to reproduce low frequencies at any level needed. This motion can drastically reduce a speaker's efficiency as it approaches the limits of travel. Clarity suffers as a result.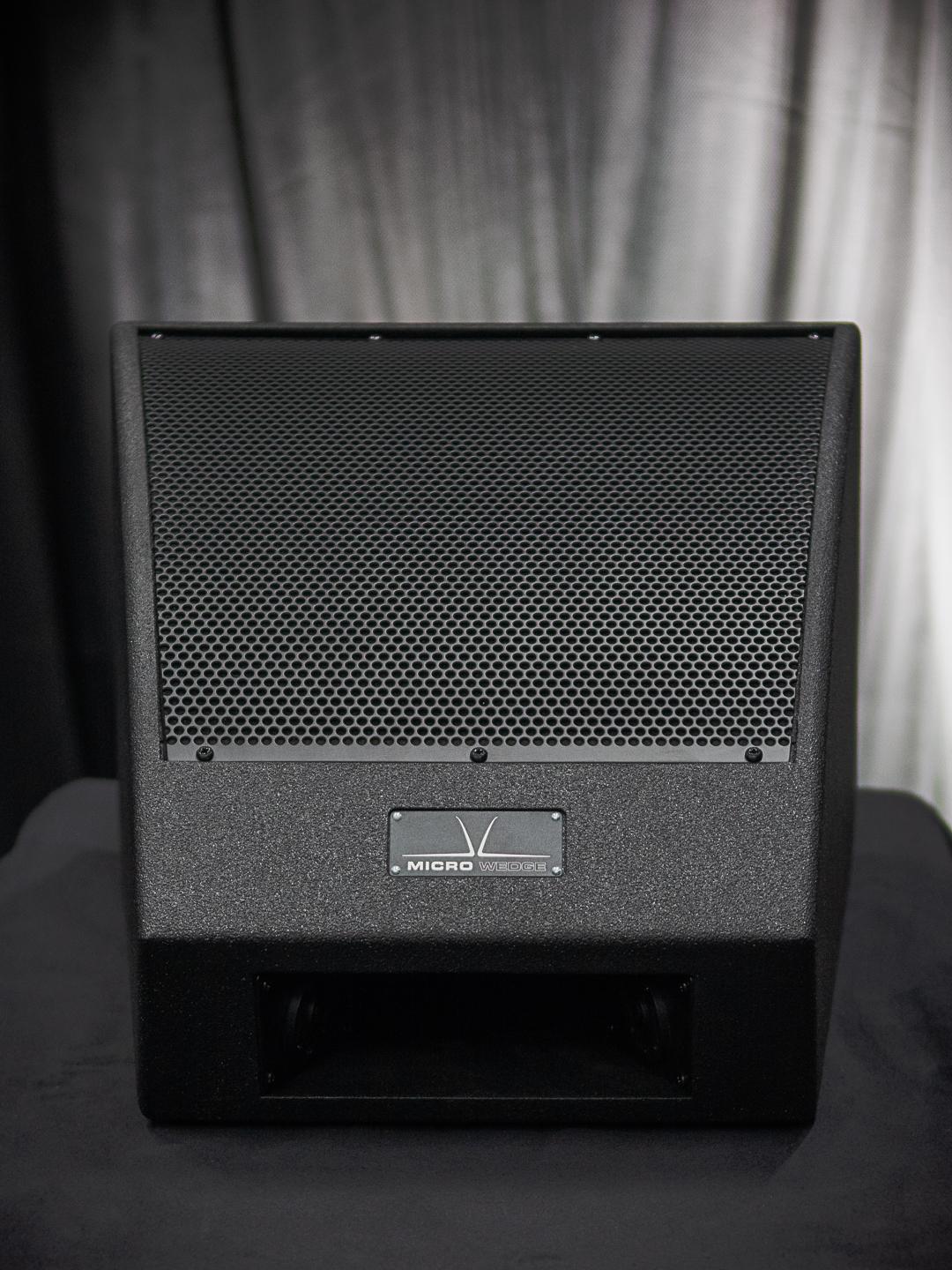 In cases requiring extremely high vocal and instrument volumes in wedges, the unique design properties of the MicroWedge Series allows coherent multiwedge/ multi-mix configurations that bring the quality and clarity of stage monitoring to new levels.
There's nothing more scary for a performing musician than not hearing his or her instrument and the other audio cues they use to keep in time with their band mates, standing beyond blowing amps.
Concert touring veteran Dave "Rat" Levine, founder of Rat Sound Systems, Inc., and the EAW Engineering Department got together to design and build a device that would deliver powerful performance and undoubted reliability. As Dave Rat says, "Stage monitors are the rental cars of pro audio."
The collaboration between original MicroWedge Series inventor and the EAW engineers resulted in dramatically upgraded performance and ergonomics. The coaxial design of the MicroWedge MW12 pairs a 12-inch woofer with a 3-inch voice-coil compression driver to provide full yet controlled 90-degree conical dispersion.
When monitor engineers and performing musicians need stage wedge that is compact and capable of cutting through massive amounts of stage volume to enable performers to hear what they are playing - it's all about MicroWedge12.
Compared to previous models, MicroWedge MW12 provides enhanced fidelity, power handling, and reliability, with a blend of upgraded transducers and EAW's crossover design technique. Mechanical durability has also been improved, along with enhancements to enclosure fabrication, ergonomics, interconnection, and weight reduction.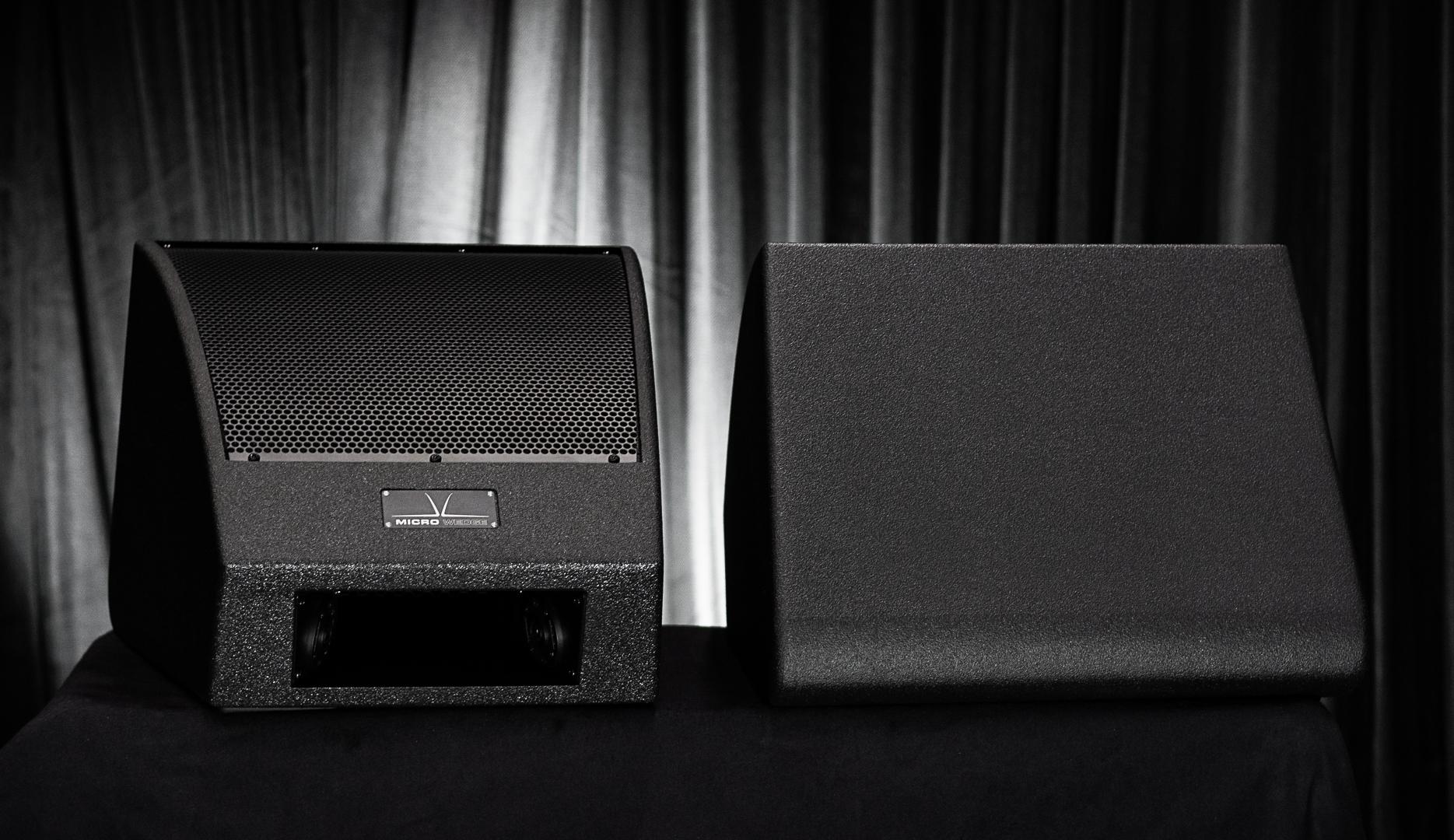 MicroWedge line coaxial, two-way stage monitor systems deliver high output for maximum gain before feedback.
All frequencies emanate from the exact same point, eliminating crossover region problems and time/phase irregularities, as well as optimizing coherency. The port on the front of the cabinet enhances LF response in coupling with the floor, the opening also houses a convenient carrying handle and dual NL4 connectors. Use of advanced digital signal processing to perfect impulse response of a loudspeaker in the time domain. Eliminating horn "honk" and splashiness, the loudspeaker sounds more like a studio monitor than a "PA" speaker.
The MW series is suitable for both touring and installed sound. It is perfectly suited to mobile production applications like concert touring or large corporate AV events as well as permanent installation for live music events, such as houses of worship that feature high-energy worship leaders, performing arts centers or clubs.
| | |
| --- | --- |
| Features (Monitor) | Features (Subwoofer for drum fill) |
| Highly coherent coaxial design | Designed with the drummer in mind |
| Enhanced fidelity and power handling | Addresses the unique environment of onstage low frequency demands |
| Upgraded transducers and crossover design | Angle in conjunction with time delay offers numerous focusing options |
| Convenient input connector location | Enclosure is a high-quality, high-volume, ultra-versatile stage and small venue subwoofer |
| Sturdy balance for console bridge monitor use | Flexibility to be configured in a huge range of different combinations |
MW Series delivers substantially more gain before feedback compared to traditional stage monitor systems. When users power the MW12 in biamplified mode using UX Series processing or approved, DSP-enabled amplifiers, users may select from three EQ settings designed by Dave Rat and color coded as White, Grey and Blue.
WHT (White) : MW 12 in 2-way full range "White" setting; EQ is nominally flat in half-space conditions -- a maximum flat setting that corrects for irregularities in the driver/cabinet response and represents an industry standard flat EQ.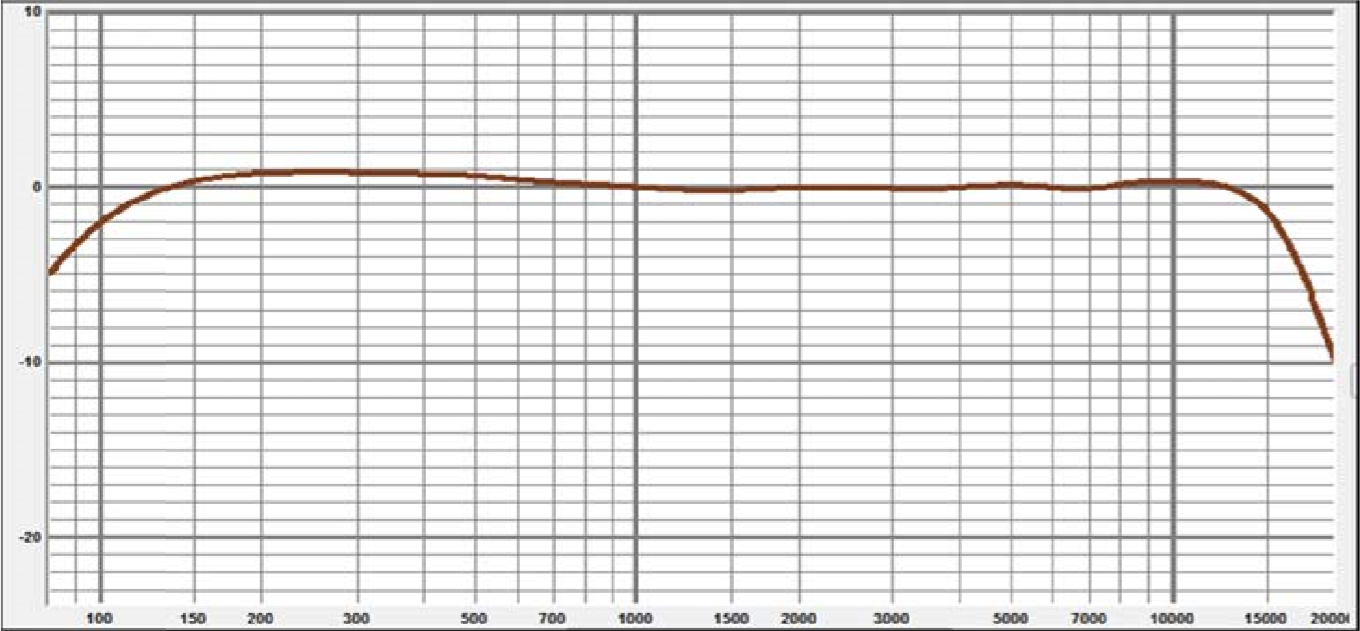 GRY (grey) : EQ slope is -1 dB per octave (constant slope) in half-space conditions - exhibits a 1 dB per octave roll off of the HF over the entire audio range with a sibilant peak in the 16 kHz region. This mimics a popular response for modern stage monitors and exhibits increased feedback stability.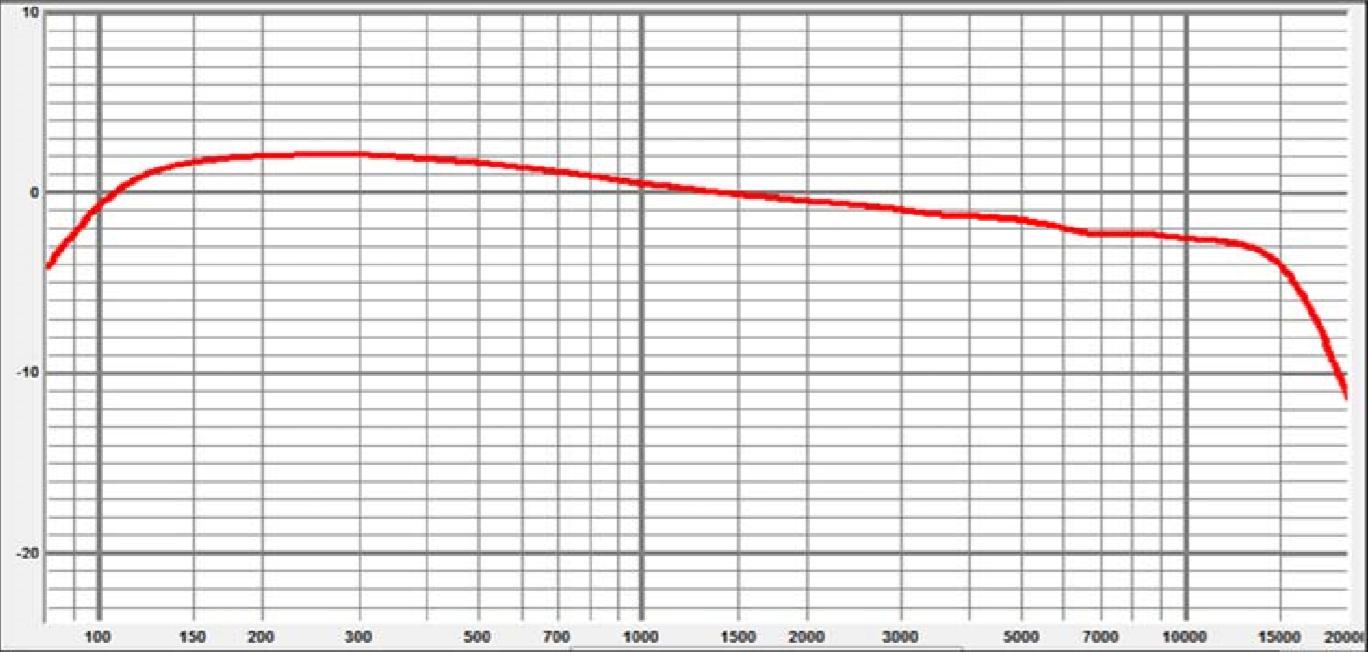 BLU (blue): EQ is nominally flat in half-space conditions – the Blue setting was developed by utilizing several popular vocal microphones to locate common feedback frequencies. We then EQ'd the processor for maximum gain before feedback while maintaining fidelity. The end result exhibits excellent feedback rejection and offers, «plug and play» usability with music and various vocal mics including the Beta 58, Beta 87, Neumann KMS105, Sennheiser 945 and Audix OM7 . The Blue setting represents a divergence from common processor EQ presentations offered by competitors and is excellent for real world situations allowing the end user to utilize the MicroWedges with little or no system EQ and surprising feedback stability while maintaining superb sound quality.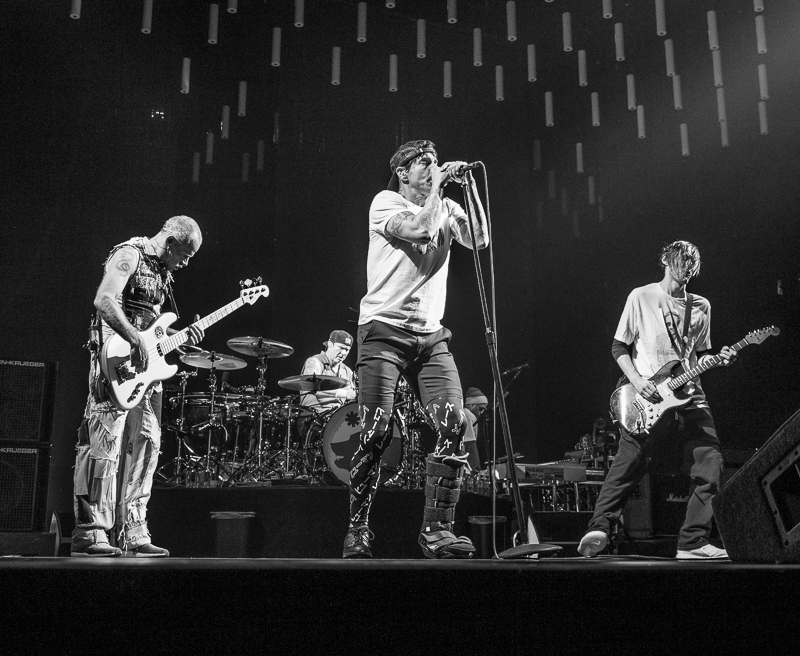 SSE Audio Group provided EAW gear for a Red Hot Chili Peppers' live in Cologne,concert that was simulcast to cinemas in the U.S. in support of their album I'm With You. The inventory included a pair of EAW MicroSub 15's, eight MicroWedge 12 and also two MicroWedge 15's, which the band has been using since early rehearsals. Production also recently added an EAW MicroWedge 8 on the drum riser to enable Josh Klinghoffer to hear his guitar while standing in front of drummer Chad Smith.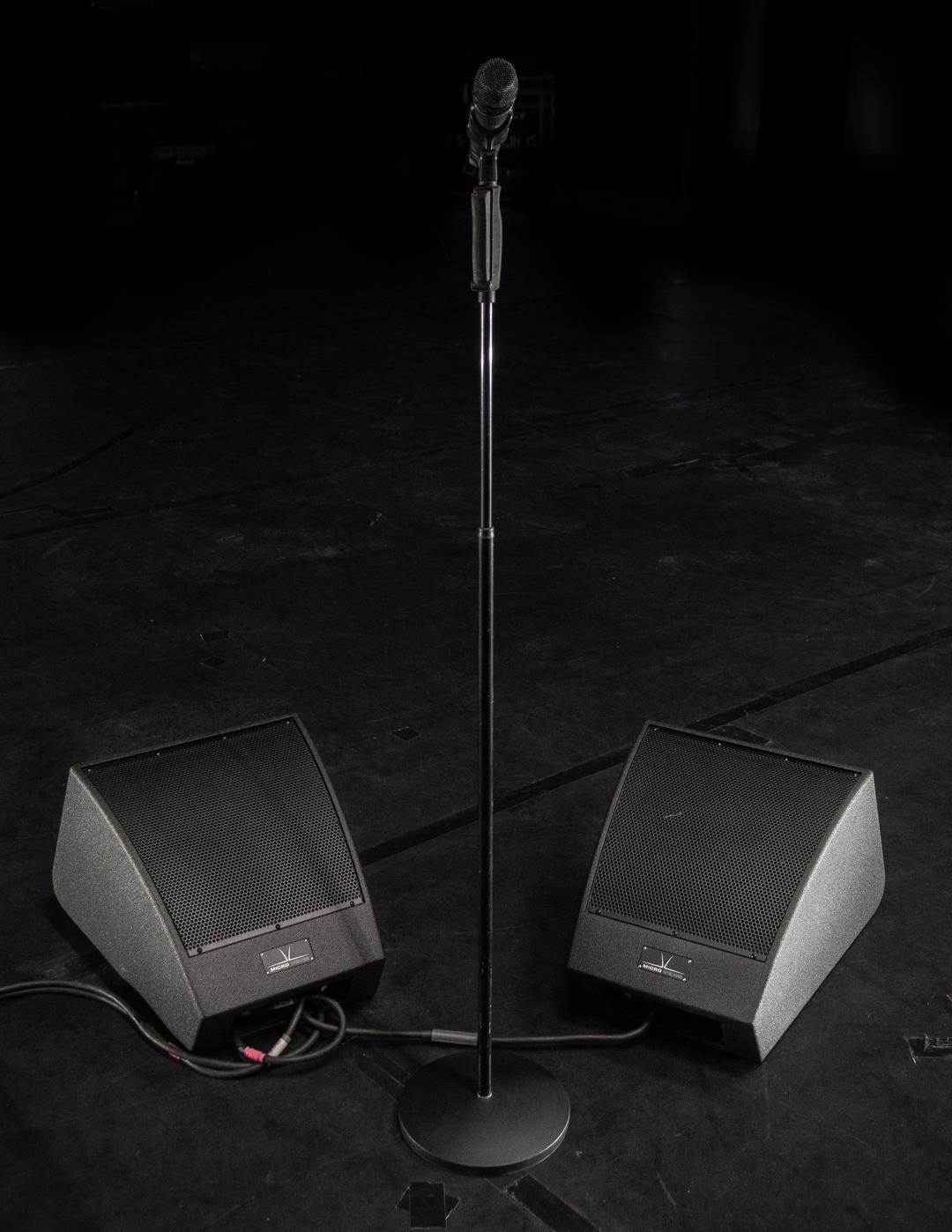 In support of their release, Backspacer, Pearl Jam were touring with gear from Rat Sound Systems. For monitor speakers, Karrie Keyes, monitor engineer, chose MicroWedge MW12 Stage Monitors.
"I am using the MicroWedge MW12 for Ed's guitar mix," Keyes said. "They are wonderful and I can get them to sound very close to his guitar rig's sound without much EQ or trouble.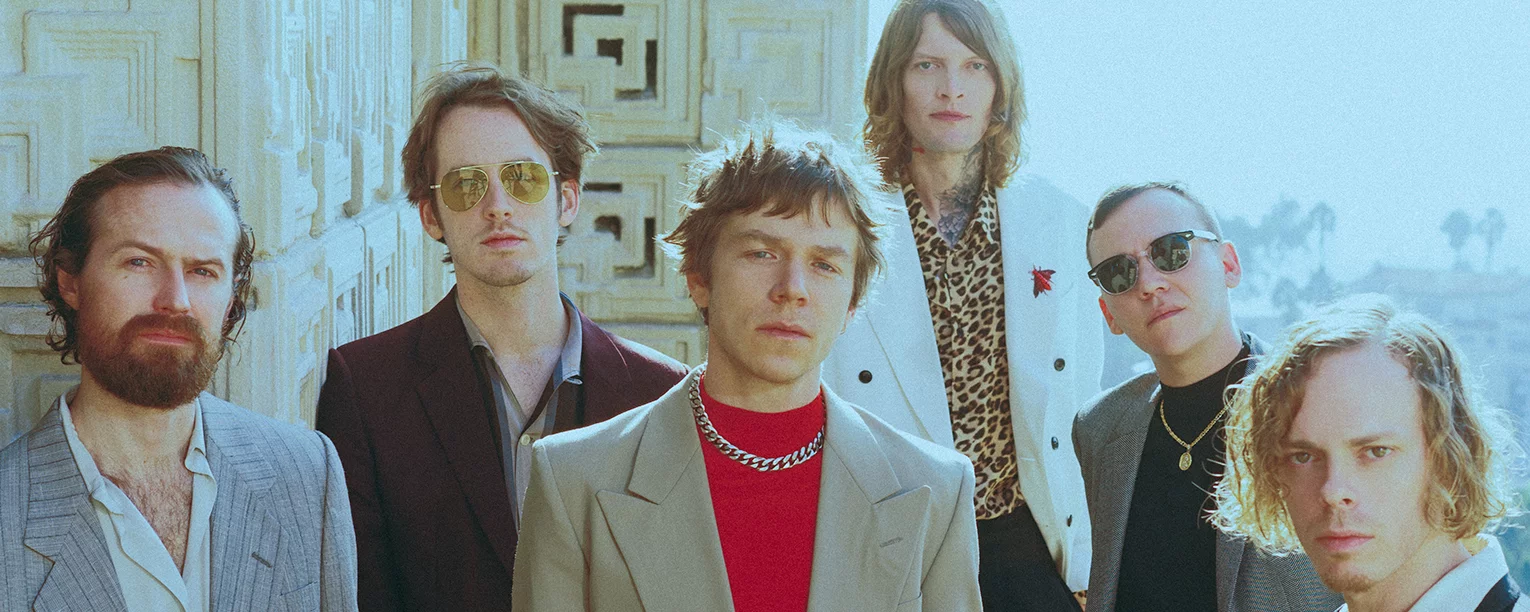 More than 180 international artists perform annually on six stages of the three-day Coachella Valley Music and Arts Festival in the California desert. Rat Sound company is the production sound provider for the Coachella Festival for the past eleven years. The company supplied two complete systems comprising a total of 28 EAW MicroWedge12 (MW12) Stage Monitors in 2011 to meet the requirements of the artists performing on stages.
"We provide the artists with what they want rather than what we think they should have, and we offer three premium monitor systems," stated Dave Rat. "The sound quality, volume level and feedback stability of the MicroWedge are exceptional and meet or exceed the competing products."
Cage the Elephant, performing on the Outdoor Theater stage at Coachella in 2011, made use of their own MicroWedge12, MicroWedge15 and MicroSub monitors. According to their monitor engineer Jay Rigby, space is the most important for the band, which has been touring with just a bus and a trailer. "The wedges I had out before were about 150 pounds apiece and I had four amp racks. The same package with MicroWedges is one compact amp rack and the wedges are less than half the weight. The stagehands love them because they're so light that you can pick two of them up, one in either hand."
More importantly, he said, "I was able to get the SPL out of them that I needed with drums and vocals right off the bat." There is certainly plenty of gain before feedback, as he reported: "I got my dB meter out the other day and in front of a pair of MW15s it was 115 dB, A-weighted. That's somewhere between spaceship and Armageddon levels!"
Rigby has been enjoying a number of MicroWedge features as the band's tour has progressed. "The cool thing that I like is the three different processor settings," he said. The White setting offers a flat response, Gray introduces some high frequency roll-off and Blue is custom tailored to allow maximum SPL when the wedges are placed near vocal microphones. "I'm using the Gray, with a little bit of graphic EQ on it to get the tonality that I need. But the Gray gave me a bit more of the high end I needed to get the vocals on top of everything else." "Another advantage of the MicroWedges is that they are so compact and low profile", he continued. "Our lead singer runs around the stage a lot, so it's great having these low profile wedges; it gives him a lot more room to move around downstage." Also useful, he said, are the MicroLegs, which allow a wedge to be tilted for broader stage coverage. "Because our lead singer is all over the place I need to be able to get the wedges propped up so they're shooting more across the stage. The legs just screw right in and—done. That's a really cool feature."

Eastern Acoustic Work's (EAW) MicroWedge stage monitors continue to take the spotlight at live sound venues throughout Chicago. T.C. Furlong, president of TC Furlong Inc, reports recent sales to Lincoln Hall, Old Town School of Folk Music, Lyric Opera of Chicago and Green Mill.

"The popularity of the MicroWedge does not seem to diminish. The small footprint is ideal for crowded stages and their high output makes them useful for any act that needs stage monitors. Plus, they are rider friendly – everyone that uses them loves them," says Furlong.

Furlong notes that Lincoln Hall increased their inventory by nine MW15, Old Town School Of Folk Music by eight MW12, Lyric Opera of Chicago added six MW12 while The Green Mill invested in two additional MW12 enclosures. The MicroWedge Series consists of the MW8, MW10, MW12, MW15 and Micro Sub.