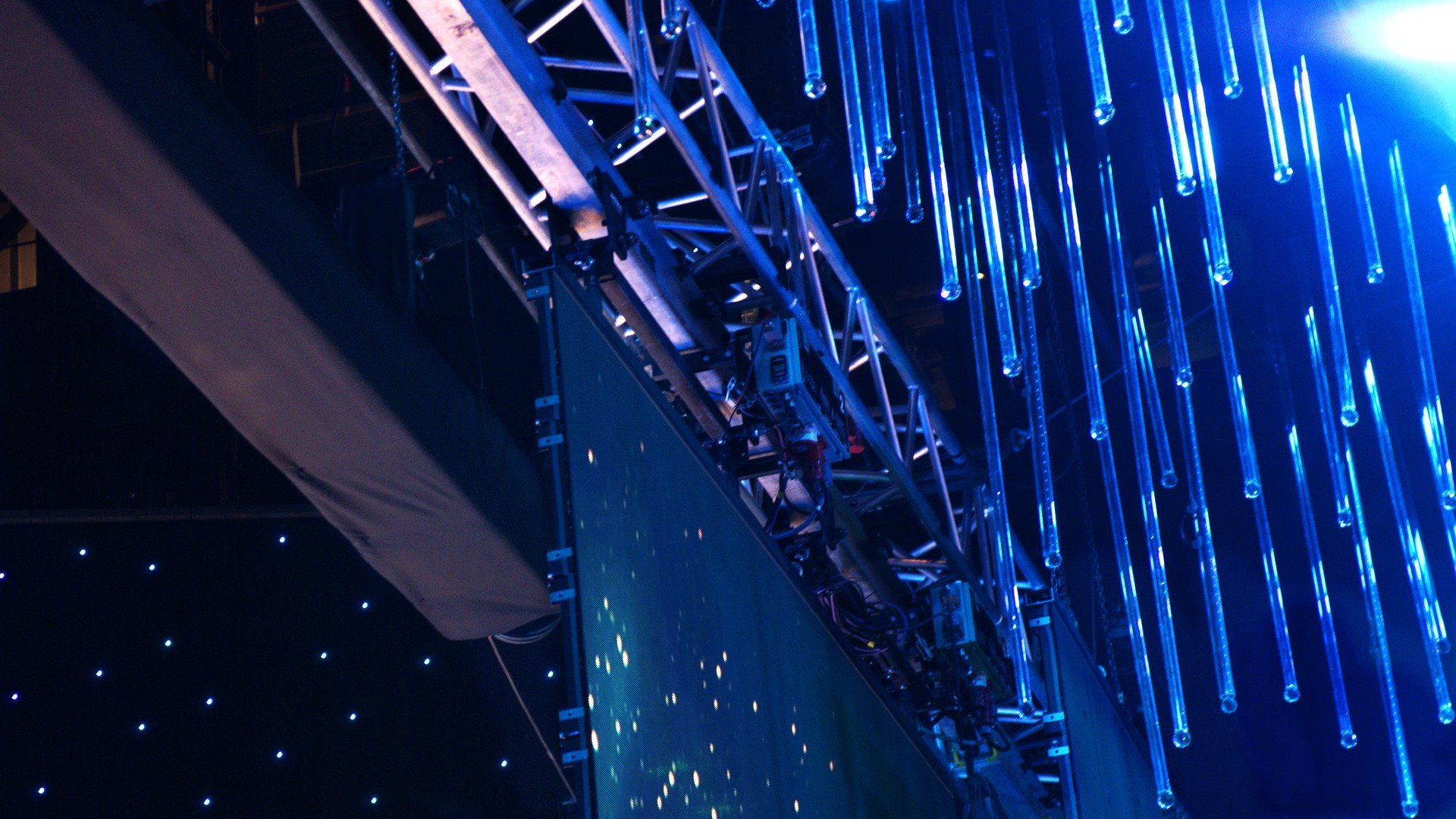 National TV awards "Teletriumph"
An awarding ceremony for the winners of the National Television Prize of Ukraine "Teletriumph" was held at the National Opera Taras Shevchenko on 2nd December. Television Industry Committee and StarLightMedia organized awarding ceremony for the season 2014-2015 years.
During the ceremony monorail system Variotrolley by Chainmaster was used for positioning LED screens that served as the sliding scenery for entering nominees on the stage.