The NSC «Olimpiysky» Imagine Dragons
Popular americans Imagine Dragons gave grand concert in Ukraine for the first time. The technical support of the concert by the light and sound was performed by Zinteco. The installation of a scene and a large number of equipment was made in record time – 2 nights and 2 days!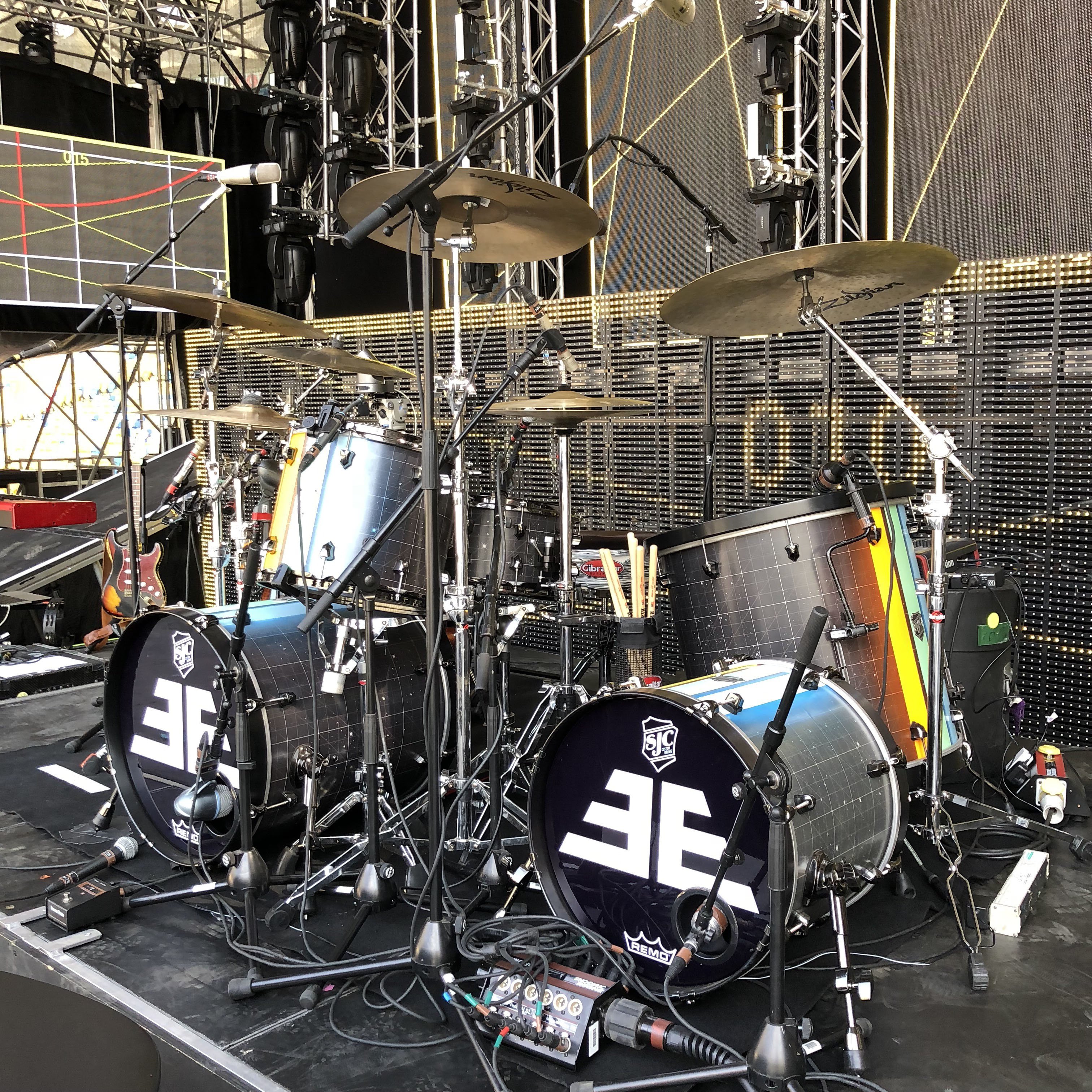 Musicians presented their third studio album "Evolve", which is well known by the tracks "Believer", "Thunder" and "Whatever It Takes". Imagine Dragons started the concert by their most famous hit "Radioactive".
Frontman Imagine Dragons Dan Reynolds did not conceal his attachment to the ukrainians. He performed the song "It's Time" with a yellow-and-blue flag on his shoulder.
The NSC "Olimpiysky" was overcrowded: fans from the whole Ukraine gathered at the concert. All tickets for the action were sold out six months ago: a few days after the first appearance on sale. But unfortunately many people did not get to the concert - tickets were bought on illegal sites and were counterfeit.